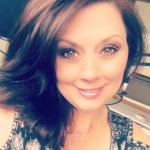 Hometown: Ashland, KY
Years Experience: 4 Years
How did you get into radio? It just kind of happened. I moved back home from Nashville after years of being an entertainer and country music singer. I was asked if I'd ever thought about radio and to be honest… I hadn't. But I took a few seconds and thought about it… and here I am!
What was your first job? My first job was at McDonald's in Russell, Ky.
What's your biggest fear? Heights.
What was your proudest moment? When my daughter made the honor roll! She sure didn't get that from her momma!
What is the best bumper sticker you've ever seen? I'm speeding because I have to poop!
Anything else you'd like to tell us?  Being a mother and wife are two things I cherish. I'm not always good at either but I try. I am very forgetful and sometimes I feel like I meet myself coming and going. I never stop. Sometimes being at work is my only break! But I love this life. I am very blessed to be in radio and to have done all of the awesome things I have done over the years. I think a lot, pray a lot, and eat a lot of stuff I shouldn't. I'm a dingbat and a little clumsy and scatterbrained. But there is never a dull moment with me. I love people and have enjoyed meeting so many great people through my work. I love animals. I have 2 dogs and 3 cats. I love being at home. I'm actually kind of a homebody. I'd rather be a home with my family than anything else. I could write a book. But, if you want to know more, just listen Monday thru Saturday, midnight until 5:00 am.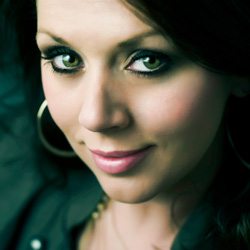 Mon-Sat | 12a-5a